Our extended family, 2018!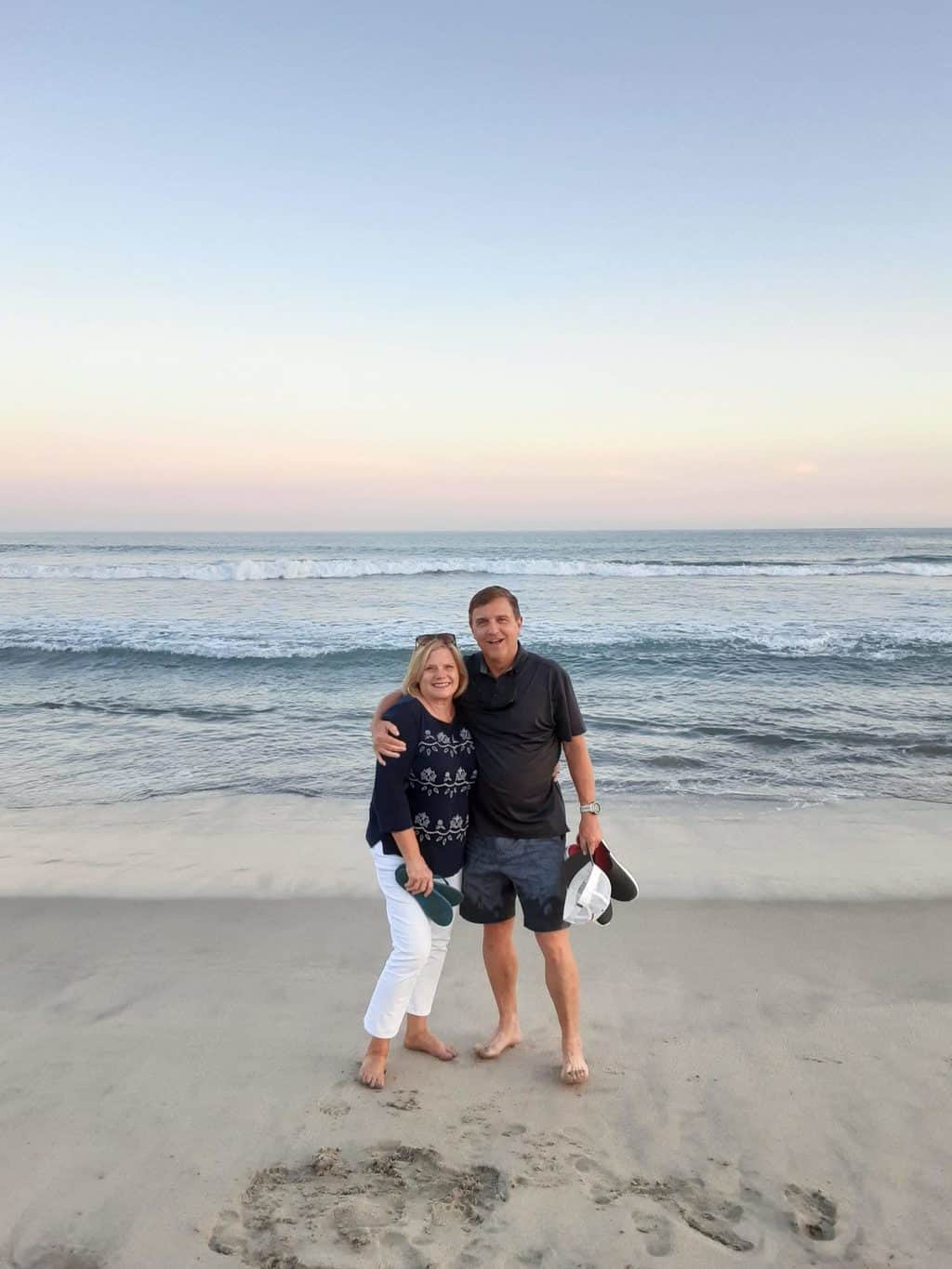 Lou Ann and I (Rob) met in High School after I noticed her picture in the High School Yearbook.
Why then?  Because my parents worked as teachers in another town and I attended another school.
After seeing her picture in the Annual, I called her up at the beginning of my Senior year and asked her out for a date.
After being told that she had commitments for the next two weekends already, I settled for one in 3 weeks.  But all was not lost and I managed to arrange to take her home after a football game that same week.
I was smitten from my first date and continued to date her for the next 4+ years.
I had become strong in my Christian faith, but she was more of a traditional church-goer.  After a year of dating, she prayed, in a Jack In the Box parking lot, to receive Jesus as a personal savior.
We were active in the Chi Alpha youth group at the University of Texas at Austin.
On the day I graduated with my BBA, I was in my hometown walking the aisle to make her my bride.  We were broke, overly confident and naive in many ways.
For the next year we lived in California then returned to the Dallas area.  We've lived here except for several years in Houston.
Early in our marriage, we sensed that God was preparing us to work with married couples.
At that point we were just beginners at marriage and had a lot to learn.
Our marriage was wounded by my pursuit of career success, people-pleasing, pride and serious anger issues.
Ultimately God used a business failure to get my attention.
With the help of my church and close friends I walked through repentance to find a new freedom from anger and become a more loving husband.
In 2008, we began serving in the re|engage Marriage ministry at our church.  In the past 12+ years, we have led multiple groups of couples and seen so many lives changed.
We believe that every couple can build a better marriage as we apply the wisdom from God's word!
Today, we have been married for 44+ years and still live in the Dallas area.
We enjoy hiking, backpacking, tandem cycling, traveling, time with family, Texas Barbecue and an occasional margarita.
We have two married daughters, two wonderful son-in-laws and eight grandchildren.
They keep us working on both our marriage and those precious relationships!