The Real Us
SYMBIS Assessments, RE|Engage and Marriage Help!
Your Marriage is challenging
Take two idealistic individuals.  Add life-long commitment.  Attempt to add intimacy.
Merge in children, careers, finances, fears and hopes.
You will find struggles and fireworks and meaning and joy.
We don't run from reality.
We want to be the Real Us.
Your Marriage is worth it
An enduring Marriage is amazing.  It is a place for Joy.
It starves selfishness and develops maturity.
And we decide if it is for better or worse.
Yours can be a Great Marriage.
Without any hiding.
That's the Real Us.
Looking for Weekly Encouragement?
Read our Blog!
Want to invest in your relationship?
Take the SYMBIS Assessment!
About US
Married for 43+ years, we first met in High School during the 70's.
Amazingly, we managed to survive  bell-bottoms, Nehru jackets, Woodstock, Vietnam and our own immaturity.
The story of our marriage is not a pretty fairytale but a challenging adventure that has included many doubts and struggles.  Through it all we have persevered, learned, changed and developed more intimacy.
For over 20 years we have been working with couples in the area of Marriage Coaching and Enrichment.
We currently attend Watermark Church in Plano where we have served as volunteer leaders in the re|engage™ Marriage ministry for 12 years.
How can we help you in your  marriage journey?
– Rob & Lou Ann McMillen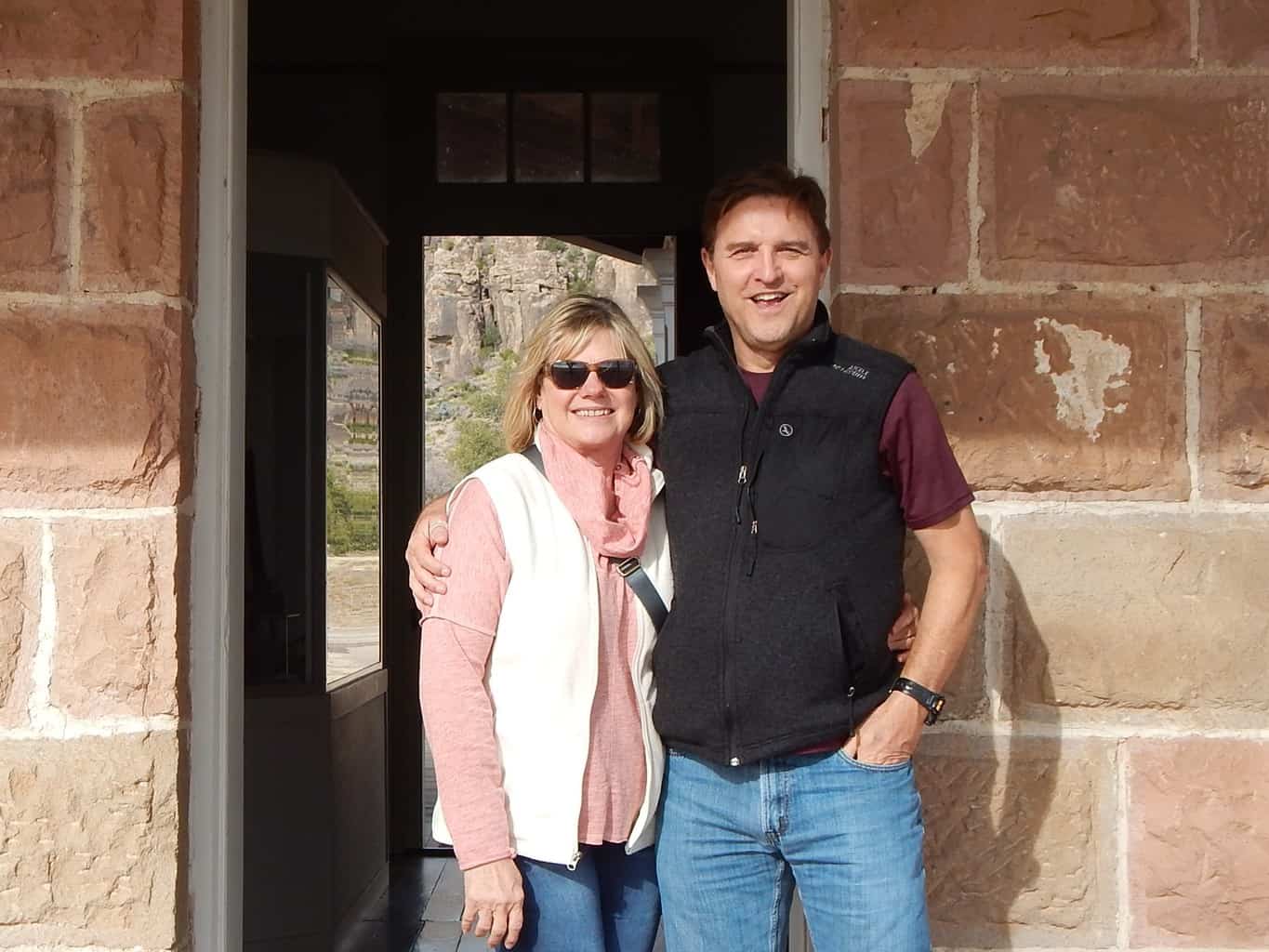 Contact Us
Send us an email!
Notice of Relationship
The owners of this website are members of Watermark Church.  However our website and materials are not authorized or endorsed by the re|engage marriage ministry at Watermark Church.
The use in this website of trademarked names and images is strictly for editorial and descriptive purposes, and no commercial claim to their use, or suggestion of sponsorship or endorsement, is made by the Real Us Ministry. No attempt has been made to identify or designate all words or terms to which trademark or other proprietary rights may exist. Nothing contained herein is intended to express a judgment on, or affect the validity of legal status of, any word or term as a trademark, service mark, or other proprietary mark.
Despite the presence of a link or any reference to the Real Us Ministry on a linked website, the Real Us Ministry makes no warranty or representation regarding, does not endorse, is not affiliated with and is not in any way responsible for the linked website or any content that appears on it.  If you decide to visit any linked website, from this website, you do so at your own risk and it is your responsibility to review the terms of use of the relevant linked website.
If you become aware of any links or content on linked websites that you believe may be inappropriate, please notify the us using the CONTACT US form above.